Spain is one of Europe's most popular destinations for everyone from digital nomads and remote workers to English teachers and students looking to experience living abroad. It has some fabulous cities and most are really quite affordable. In this post, we're going to look at some of the best cities and cheapest places to live in Spain.
---
5 of the Best Cities to Live in Spain & Work Remotely
---
1. Barcelona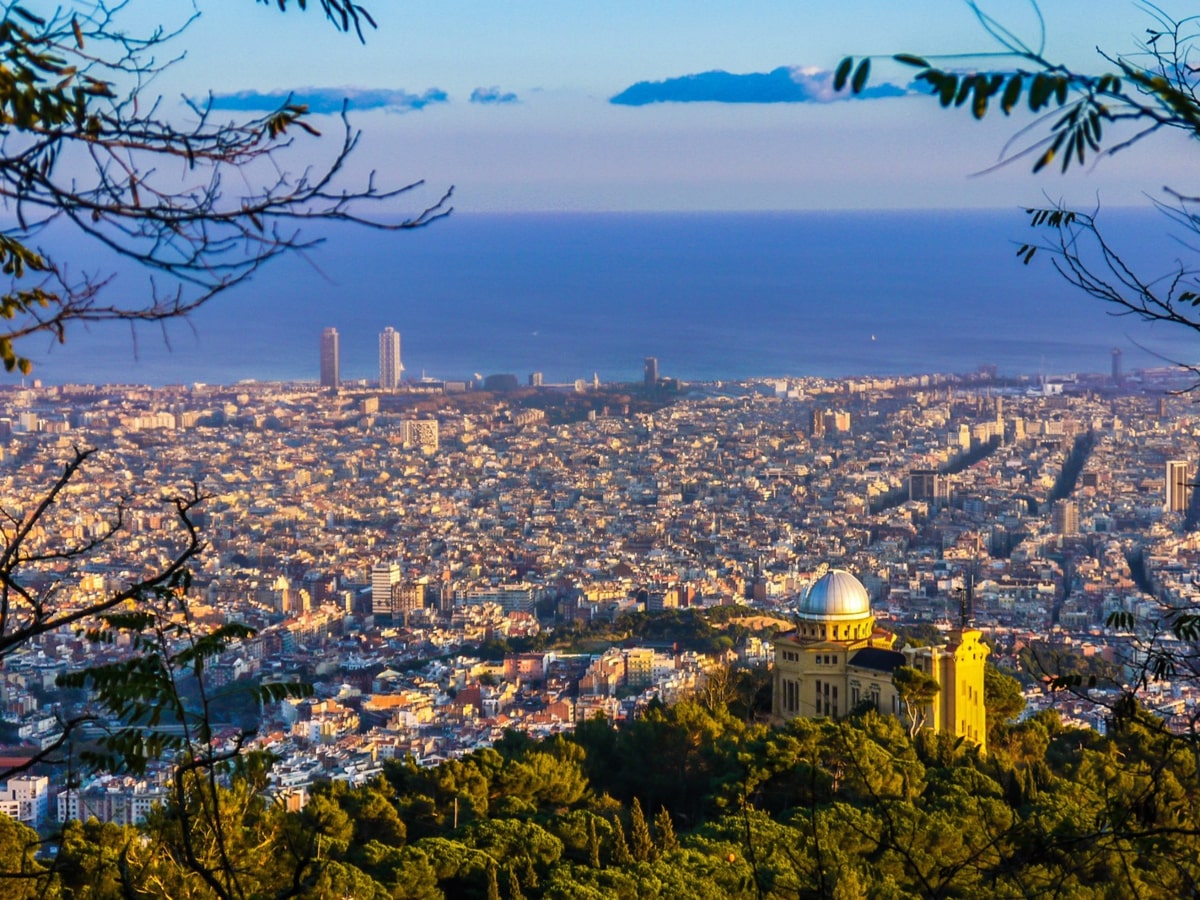 The obvious city destination for digital nomads in Spain is Barcelona. The Catalan capital has a little bit of everything and by far the largest international community of nomads and remote workers in Spain – check out our Barcelona digital nomad guide to find out more!
The standard of wifi and ease of getting online is genuinely superior to Madrid and many other Spanish cities. There's no shortage of cool places to work and by night, there's a large number of events and meetups where you can connect with both locals and foreigners.
Barcelona's coastal location, stunning architecture and large range of options for eating, drinking and partying, all combine to make this one of the most popular cities in Europe to live in. It's by no means the cheapest place to rent in Spain but is still better value than most major Western European cities and while finding accommodation can be challenging, the dream many people have of living in Barcelona isn't that difficult to realise.
Estimated Living Costs (explanation below) – 950-1600 Euros/month
---
2. Palma de Mallorca
If you fancy the Mediterranean lifestyle but would prefer a slightly smaller city than Barcelona, Palma de Mallorca is a really good option. The largest city in the Balearic Islands, Palma is far more than just a base for getting to Mallorca's popular holiday resorts.
Having been founded in the Second Century BC, Palma has a wealth of history and real character to it with Roman, Byzantine, Muslim and of course Catalan influences present. The old town has been meticulously restored in recent years and it's one of the most beautiful cities in Spain.
Its location on one of the most spectacular islands in the Mediterranean is also obviously a major draw too. From Palma, you have good transport links to all parts of an island which is blessed with both sun-kissed beaches and mountain regions, which provide a welcome break from the heat during the sweaty summer months.
Estimated Living Costs – 950-1500 Euros/month
---
3. Las Palmas
While perhaps not quite as attractive as Palma, Las Palmas is a comparably sized city with a similar appeal as another island city, the gateway to all parts of Gran Canaria. The island again may not be quite as beautiful as Mallorca, but picking Las Palmas rather than Palma as your next base does have some significant advantages for digital nomads.
The first is the climate. While Mallorca is warm from May to October, things do drop off significantly in the winter months, whereas Gran Canaria experiences average highs of more than 20°C in all twelve months of the year. The Canaries are just about the only place in Europe where that nomadic beach lifestyle is a year-round possibility.
Las Palmas also has the edge in terms of costs and ranks among the cheapest cities to live in Spain. You should be able to save 200-300 Euros per month by choosing it over somewhere like Barcelona or Palma. Gran Canaria is also home to one of Europe's digital nomad communities with plenty of options for coworking and coliving.
Estimated Living Costs – 750-1200 Euros/month
---
4. Valencia
Valencia is a bit less popular with foreigners but is certainly a contender when it comes to the best places to live in Spain. Most people looking for big city living on Spain's Mediterranean Coast simply opt for Barcelona and to an extent that is understandable.
However Valencia, Spain's third largest city, is a fitting rival with a popular city beach, marina and a wonderful riverbed park. It's much more cycle-friendly than Barcelona, isn't clogged up by tourists and in some respects offers a much more authentic experience for anyone looking to get a real feel for local culture and customs.
The city is famous as the birthplace of the paella, and is a good destination for anyone who likes to eat and drink well. It's also a really affordable place with average costs significantly cheaper than in other major Spanish cities such as Madrid, Barcelona and Bilbao.
Estimated Living Costs – 800-1250 Euros/month
---
5. Malaga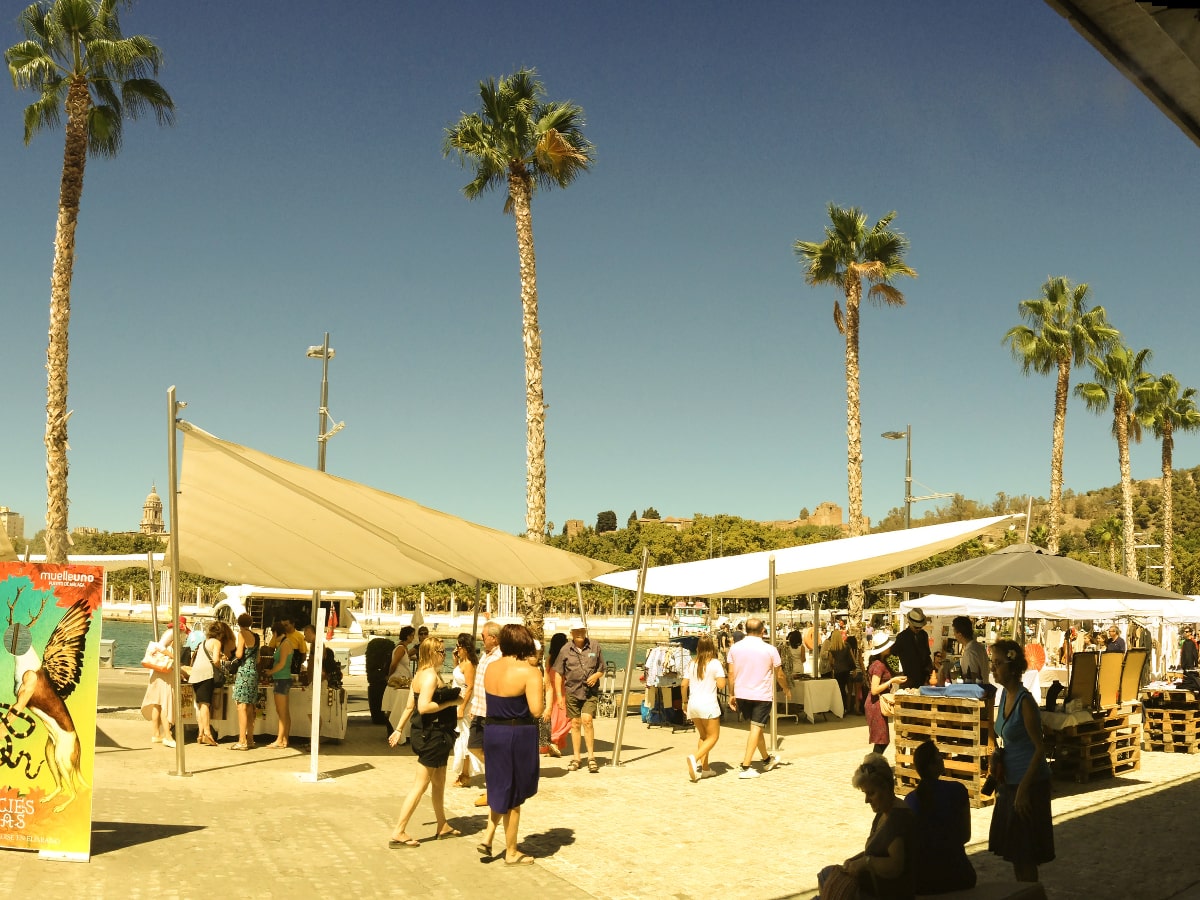 Finally, we head to Andalusia and the coastal city of Malaga. Some may scoff at its inclusion given its reputation as something of a package holiday destination, but the city itself is far more charming than many realise with some lovely coastal districts and a pretty old town.
It boasts one of the best climates on the Spanish mainland and while Andalusian neighbours Granada and Sevilla may arguably be more interesting cities, they both have disadvantages in terms of more extreme climates and the obvious absence of a beach and sea to cool off in during the summer months.
Away from the very peak of summer, you can find great value Airbnb's and other forms of short-term accommodation in and around Malaga. As well as the beaches, you're also within easy reach of the Montes de Malaga Natural Park and even the Sierra Nevada (close to Granada) is easy enough to get to and is home to Europe's most southerly ski resort.
Estimated Living Costs – 800-1300 Euros/month
---
Estimated Living Costs Calculation:
To help calculate the cost of living in Spain and the cities featured in this post, we've used the data on Numbeo as a guide with some small tweaks here and there.
The estimated living costs calculations above and in the table below aim to cover the total living costs including all costs related to renting accommodation. The lower figure you see might be realistic for a student or young person looking for a flatshare and willing to watch what they spend. The higher figure may be more appropriate for someone hoping to rent their own flat and with more financial freedom to enjoy their time off.
Note that it is only designed to be a rough guide and clearly everyone's lifestyle is different. For digital nomads, all of these cities should have a decent selection of Airbnb options – although prices may vary depending on the season. If you are only staying a month or two, you will certainly struggle to stick to the lower figure as short-term accommodation is invariably more expensive than the regular flats and rooms in Spain which can be found on sites such as Idealista.
---
What are the Cheapest Cities to Live in Spain?
---
The following table shows the estimated cost of living in 15 major cities across Spain:
| | |
| --- | --- |
| City | Estimated Cost of Living (Monthly in Euros) |
| San Sebastian | 1050-1600 |
| Barcelona | 950-1600 |
| Madrid | 950-1500 |
| Palma de Mallorca | 950-1500 |
| Bilbao | 950-1450 |
| Malaga | 800-1300 |
| Valencia | 800-1250 |
| Sevilla | 750-1200 |
| Alicante | 750-1200 |
| Las Palmas | 750-1200 |
| Zaragoza | 750-1150 |
| Santa Cruz de Tenerife | 750-1150 |
| Vigo | 750-1150 |
| Granada | 750-1150 |
| Murcia | 700-1100 |
As you can see, there is quite a range in terms of the cost of living in Spain. Regions such as Andalusia, Murcia, Valencia and the Canary Islands are generally the cheapest with costs comparable to the cheapest places to live in Portugal. You can expect to pay a lot more in Madrid, Barcelona and some northern regions, particularly the Basque Country.
For anyone looking for the best place to live in Spain for a month or for just a short period, you also want to pay attention to the seasons. Late July and all of August is peak holiday season in mainland Spain and the Balearic Islands (Mallorca, Ibiza etc), and you can expect to pay a lot more in coastal destinations during that period as short-term accommodation costs soar. 
The Canary Islands meanwhile are a popular winter sun destination which get busier during the cooler periods of the year in mainland Europe when people flock from across the continent to islands such as Tenerife, Gran Canaria and Lanzarote.
The Best Places to Live in Spain & the Cheapest Cities